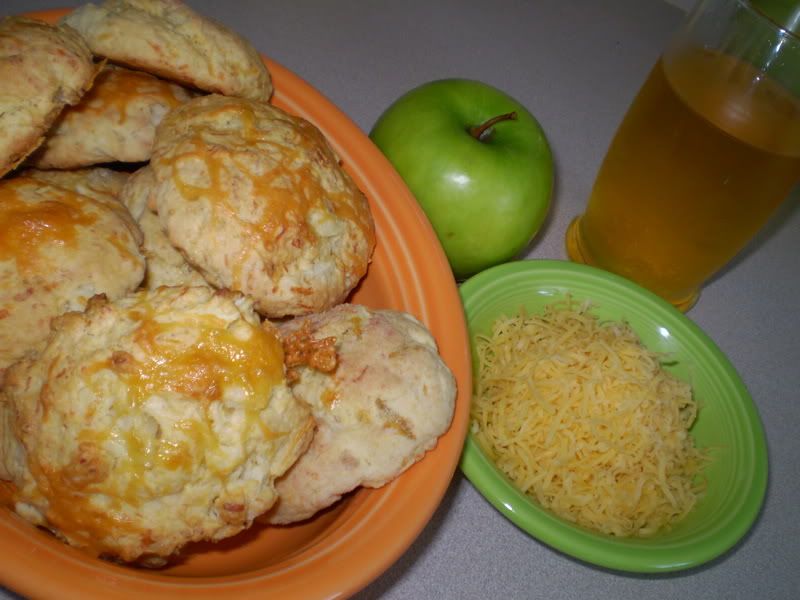 Two days late, two dollars short! Sorry this post is so late. Typically TWD posts are done on Tuesdays (hence the T part of TWD), but it's been a busy week of traveling, cleaning and getting ready for house guests this weekend. Anyway, here are the Apple Cheddar Scones, which were chosen by Karina of
The Floured Apron
. You can find the rull recipe on Karina's blog
here
.
I thought these scones were very good. I used fresh apples instead of dried and didn't have a problem at all with the scones being too moist or mushy because of the fresh apples. The flavor was very mild in my opinion and if I were to make them again, I would maybe add a little more cheese, or some extra salt to bring out the flavors. I actually think these would be really great with a little garlic salt thrown in so you have a sweet and savory combination (and because garlic makes everything better in my world).
The only problem I had with this recipe is that when Dorie says it's a sticky dough, she means it's a STICKY dough. I ended up adding a little extra flour when trying to shape the dough in order to cut it into equal pieces and it was still so sticky I just grabbed a spoon and plopped it by the spoonful onto the baking sheet. I also sprinkled a little extra cheese on top of the scones just before baking.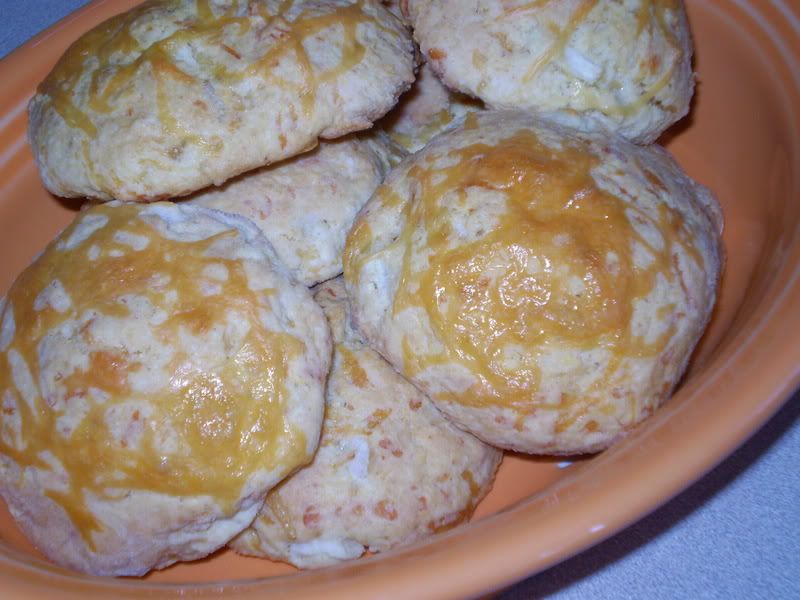 I served these with a little apple jelly and my husband gobbled them up. This is a great base recipe however, and I think I will experiment with some different flavor combinations and add ins to create some more yummy scones.