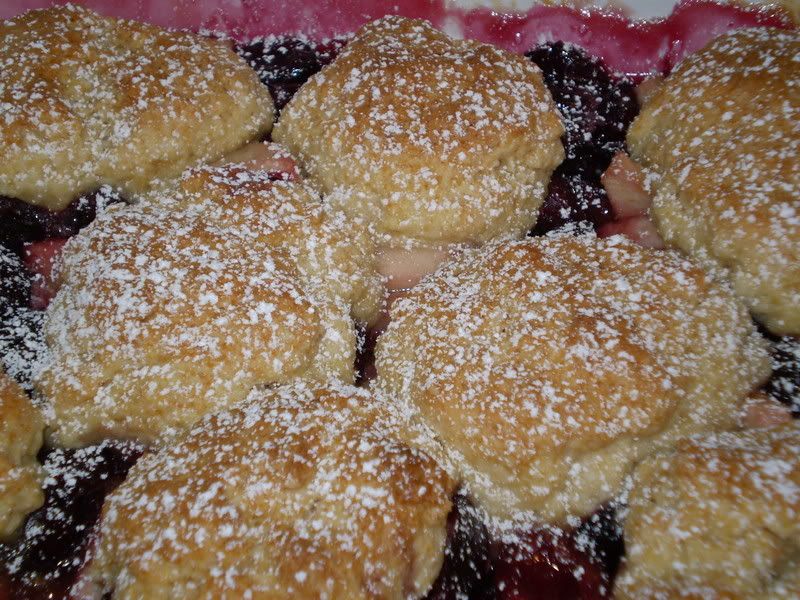 This week's TWD recipe was selected by Amanda from
Like Spinkles on a Cupcake
. You can find the recipe
here
on her blog.
I'm not going to lie...I hate rhubarb. My grandmother always used to make strawberry rhubarb pies and when we were kids she would tell us it was just strawberry pie. Then you'd bite into a big chunk of rhubarb and...blech!! Thanks Grannie!
So there I stood in the grocery store with rhubarb in hand ready to face my fears and just make this cobbler, rhubarb and all. I had secretly hoped that the grocery store wouldn't even have rhubarb in stock because it's close to being out of season in this area...but darn them, there it was! So step by step through the produce section I kept saying to myself...you can do it, you can do it...but that little girl inside who always spit out the rhubarb chunks from Grannie's "Strawberry Pie" said...hold up! There's no way I'm eating rhubarb!
So I put the rhubarb back and grabbed some granny smith apples. And the little girl inside smiled and said...suck it, rhubarb! :)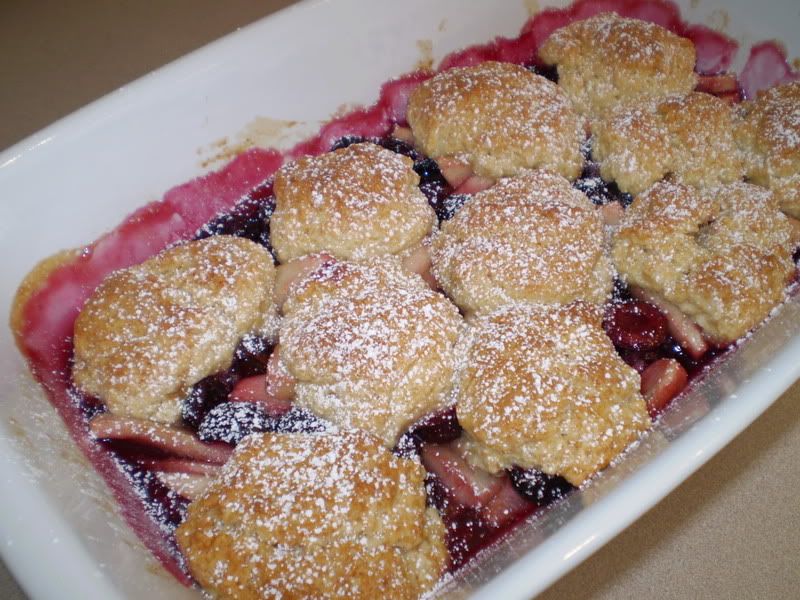 This cobbler recipe was very good. I thought the addition of the ground ginger gave it a very fresh taste and the topping was very tender and soft inside and crumbly and crunchy on the outside. My husband even enjoyed it quite a bit, and he's not much of a fruit fan. With a couple scoops of vanilla bean ice cream, this was a perfect hot summer evening dessert.