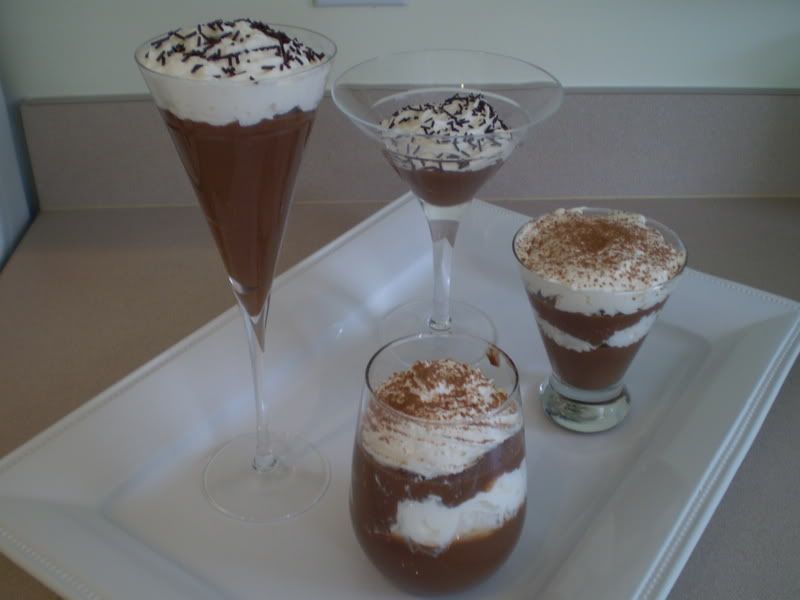 This post is a week late for personal reasons, but I LOVE chocolate pudding so there was no way I was letting this recipe pass me by. Chocolate pudding with whipped cream is my absolute favorite dessert...I'm just a simple girl! ;)
This TWD recipe was selected by Melissa from
Its Melissas Kitchen
for last week, July 15th. You can find the recipe
here
on Melissa's blog.
The pudding came together quickly, however, I think perhaps I needed to cook it just a bit longer for it to thicken up a little more, I found that it was just slightly thin after being in the fridge for 4 hours or so. Despite this one small problem, the pudding was absolutely DELICIOUS! It was the best chocolate pudding I have ever tasted and will certainly become a staple recipe in my kitchen.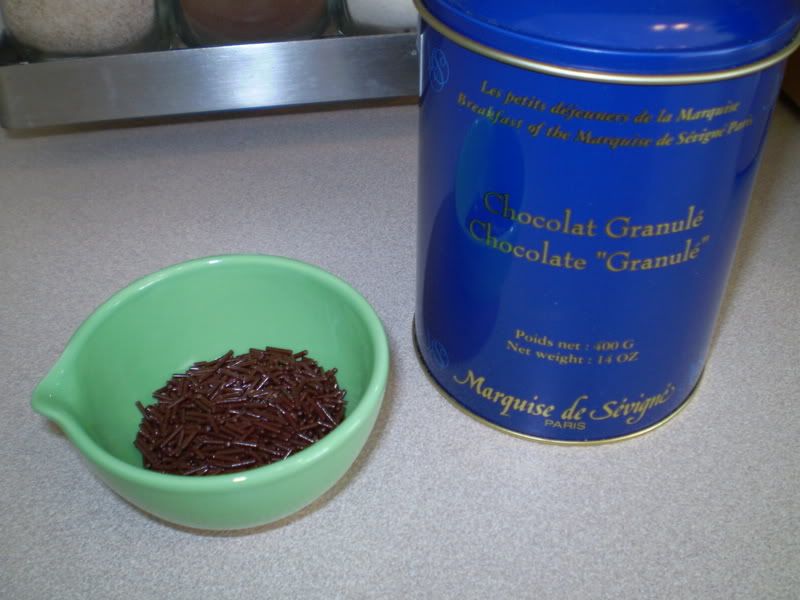 Instead of using the chocolate bar I purchased at the grocery store for this recipe, I decided to use these chocolate granules that some friends gave to my husband and I. Our friends went on a trip to Paris several months ago and brought us back some treats. These chocolate granules (they look like sprinkles or ice cream jimmies) are used to make hot chocolate, so I just melted them down (with a little bit of the milk from the recipe) and the flavor was fantastic. The sad thing is, I used all of the granules I had left for this recipe, so I think my husband and I will have to take a little trip to Paris to buy some more! Yeah, I don't think he is going to fall for that either.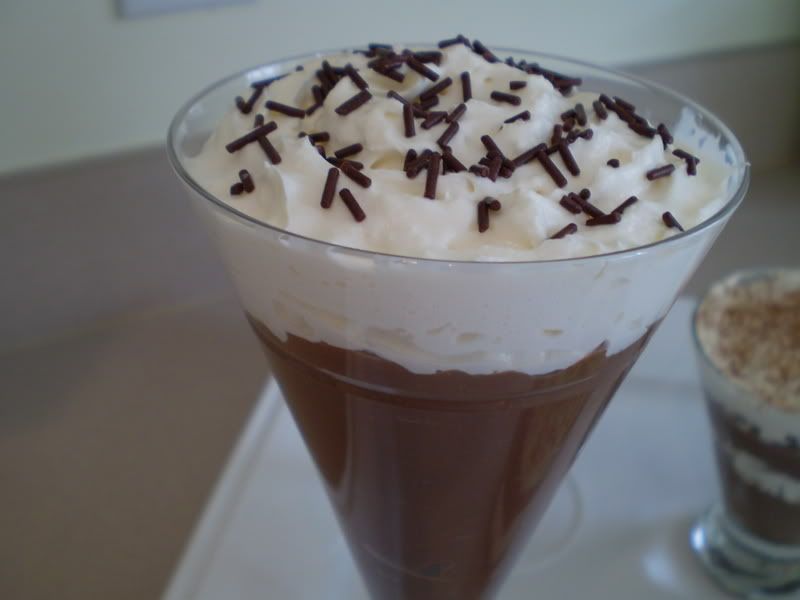 Aside from the
Perfect Party Cake
which is just in a league of its own, I think this is my favorite Dorie recipe so far. Yes, it's THAT good!