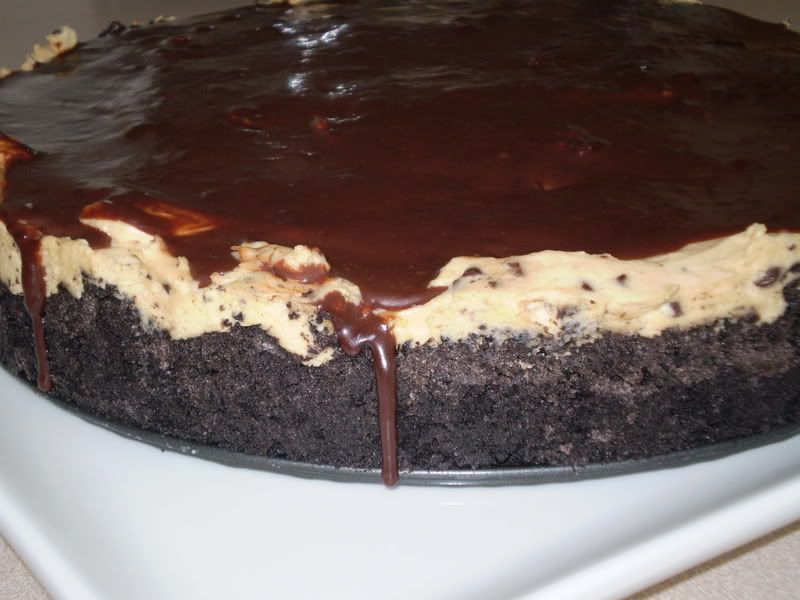 This recipe from Dorie Greenspan's book,
Baking From My Home to Yours
, has been calling my name everytime I walk past the kitchen for weeks now. It looked so delish I just had to find a reason to make it. I think a boring Saturday afternoon home alone while my husband played golf was the perfect reason! :)
And anyone reading this from the state of Ohio where I live....this tastes like a giant buckeye (except for the crust of course) so it would make for a great dessert at your next OSU football party.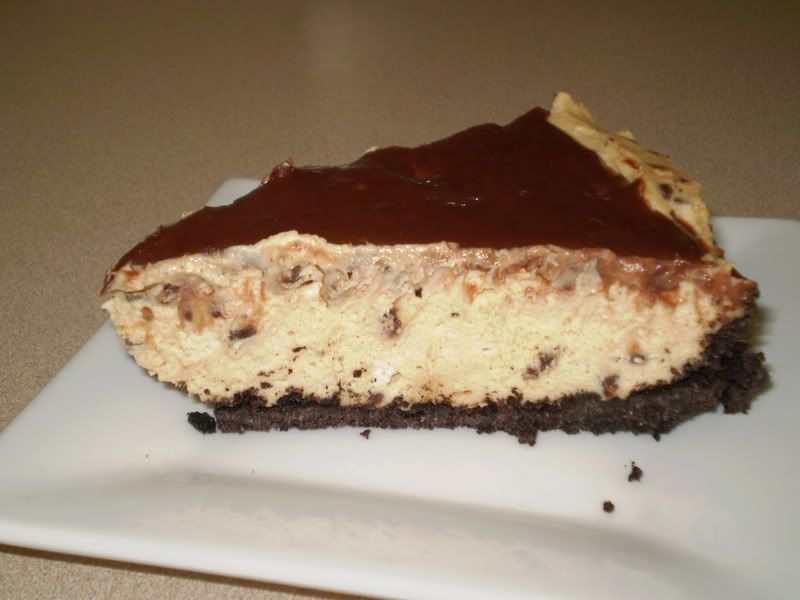 The consistency is like a very light cheesecake. The actual recipe called for adding peanuts to the mix and sprinkling some on top. I decided to leave out the peanuts, and instead I added mini chocolate chips to the mix.
This is a great recipe, and actually a pretty simple one too. The crust is just oreos and butter and only needed to bake for 10 minutes. All the rest was just whipped, mixed and tossed into the crust. It was soooo good straight out of the fridge nice and cold with a tall glass of milk. mmmm.